When one meets talent who has never handed out a demo tape or CD, nor traveled to any business conventions or pitched himself with those damn annoying e-mails (insert .GIF of Hoss at his computer) yet he's built a business that any v/o talent would envy, you know that you have found someone very, very special. Steve Mapel IS that guy.
And, once you meet or speak with Steve, you'll quickly understand why.
Both the man, and his voice, represent everything that is good and right about our media. The power of positive thinking is an incredible asset for any talent to have. Steve Mapel has it in abundance.
If you are looking to rebrand your Country, Classic Hits, Heritage AC or Hot AC station please check out Steve Mapel's work below.
For rates and availability in your market, please contact hoss@hossmgmt.com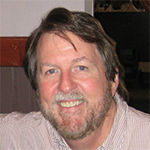 Click to listen to voice sample: