Albeit on a slightly smaller scale, Andrew Safnauer may well be the Richard Branson of radio.
Everyone who's anyone in our chosen media knows Andy. However, what few of us do know is how many other businesses he's involved in. While building his voiceover and production empire, very quietly Mr and Mrs Safnauer have launched a clothing line, developed an educational app that's used by schools all over the world and has opened his own consulting firm!!!! The guy….never….sleeps!
Father of two, husband to one, Andrew spends what free time he does have volunteering in his local community and running half marathons. We're exhausted just thinking about his life!
Andrew Safnauer's authentic voice lends itself to a wide variety of formats and he has the production skills to match. Oh, and remind us to tell you about the Emmy he won when you have the time.
For rates and availability in your market, please contact hoss@hossmgmt.com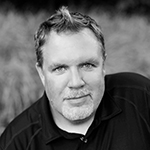 Click to listen to voice samples: