Avé Green's voice is poetic, ambient, true. Genuine, in its purest form……perfectly…fragile in its authenticity.
Can you tell that we just ❤️ Avé ? Does it show ? We do. With EVERY fiber of our being. ?
Avé's instrument (her voice is just that) is youthful, yet timeless. She will give your station a vibrance and originality that will make it a stand-out in the crowd.
Not only is she one of us, having radio in her bloodline, her acting and improv experience makes Avé an ideal choice as THE voice of your brand. She's breathtakingly talented.
For rates and availability in your market, please contact hoss@hossmgmt.com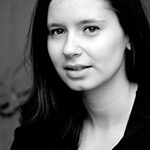 Click to listen to voice sample: