Brad Abelle got his start in radio at the age of four; WIL-AM, St. Louis….saying the words "Brylcreem, a little dab will do 'ya"! The rest is radio history…….and Brad Abelle is now bald.
No Brylcreem needed.
Game show announcer, a voice of God, THE voice of The Jolly Green Giant and countless promo campaigns, movie trailers and cartoon characters…..Mr. Abelle is a voiceover journeyman. Weathered, but not worn, humble and hardworking. And yes, happy. Finally!!!!!!
If your Classic Hits, Classic Rock, NTS or Heritage AC stick needs a little class, Brad Abelle's baritone delivery and comedic sensibility will have your listeners glued to your dial position!
For rates and availability in your market, please contact hoss@hossmgmt.com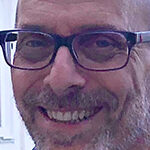 Click to listen to voice samples: