Brandon "No-BS" Scheiber ain't no……Belieber. Thank goodness!
Brandon's a voice actor and musician (bass)…..part Mike Rowe, part John Krasinski (the dorky part), with a pinch of a young Sam Elliott. The Scheib's real, he's contemporary and he speaks fluent millennial.
Hoss Management Group loves guys with confidence, and Brandon Scheiber has that in abundance. Brandon walks tall and talks tall; he's the perfect fit for today's modern rock, Hot AC and CHR programmers.
For rates and availability in your market, please contact hoss@hossmgmt.com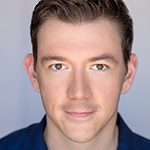 Click to listen to voice samples: