Brian "Muddier" Waters' love for radio, like most or ours, was instilled at a young age. Translation = Brian couldn't get girls to pay attention to him until he was on the radio and he milked that game pretty hard for many, many years.
Fast forward 20 years later and Waters still struggles romantically, but he uses his voice to make money rather than romance, and he's been kickin' ass financially ever since. "
Bold, brash and almost clinical in his approach to voiceover, Brian Waters has a skill set that PD's can relate to and rely on. He's a perfect fit for almost any format and knows how to super-serve his large buyer base seamlessly. CHR, Rock, Hot AC, AC, N-T-S……..Waters wins them all.
For rates and availability in your market, please contact hoss@hossmgmt.com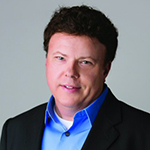 Click to listen to voice samples: