THE heir to the Crane Plumbing (urinals mostly) fortune, Ed Crane turned away from the family business at a young age to pursue his passion for journalism. He has held positions with CBS News, The Wall Street Journal and CBS Radio Network and has worked as a voiceover artist every step of the way.
Ed's rich journalism background is complemented by numerous fun acting credits, most notably the role of Mike Wallace in the 2006 movie The Hoax, with Richard Gere. An avid golfer and wine enthusiast, Ed is proud to serve as Board Chairman for Make A Wish Foundation of NE California and Northern Nevada and now lives the high (??) semi-retired life in El Dorado Hills, CA with his wife Barbara and son PJ. "
Ed Crane's pipes are a perfect fit for N-T-S, Country and heritage Rock sticks. Every time you flush, think of Crane…..Ed Crane!  ???
For rates and availability in your market, please contact hoss@hossmgmt.com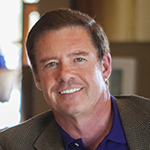 Click to listen to voice samples: