A native LA woman, Frankie DiVita will light your fire with her talent.
Rising through the ranks as a jock, she reached the pinnacle of Los Angeles radio with a long stint at the legendary 95.5 KLOS. Frankie DiVita is that warm, authentic, inviting personality that you'd love to hate if she just weren't so gosh-darn delicious. Thankfully, Frankie DiVita brings all that personality, charm and a touch of spice to her booming voiceover business.
Hooked on radio as a child (like all of us), Frankie would fall asleep with the radio nestled next to her head and dream of one day of becoming an actress, DJ, and voiceover superstar. Fast forward to now…………dreams realized!!!!!
Music is in Frankie DiVita's blood. If your AC, Hot AC, Classic Rock, Classic Hits or Country stick is in need of a dose of authenticity, check her out. You'll be glad you did.
For rates and availability in your market, please contact hoss@hossmgmt.com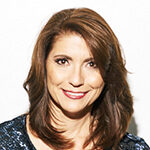 Click to listen to voice samples: