Mighet Matanane…..c'mon Hoss…….seriously? Programmers, we sh*t you not. Mighet is a talent you won't regret. Hey, that rhymes!
Do NOT make fun of this guy's name people……Mighty, Midget, Manatee, etc. None of it. Why you ask?…. McMatinee is a registered black belt in a few martial arts and can kick all our asses with one hand tied behind his back. ?
Mighet Matanane has been warming the bench for a few years in voiceover and he's now ready to play in the big leagues. Hailing from the booming metropolis of Kalispell, Montana (population 19,927) Mighet's going places. Mighet's one of us; works in radio, has paid his dues and then some. If you're looking for an awesomely cool set of pipes, and a true original to make your signal pop, look no further. Mighet's got your number.
For rates and availability in your market, please contact hoss@hossmgmt.com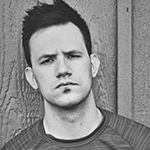 Click to listen to voice samples: