Hector Macho Camacho………no relation whatsoever to our Mike Macho……in case you were wondering. 🤣
That said, our Macho packs quite the punch when it comes to station branding. For a guy who looks like he belongs on The Bachelorette or a long forgotten daytime soap opera, Mike Macho is totally legit behind the mic. Dubbed by Moby as the Cuban Cowboy, Macho's voice is cool and smooth, like a hand rolled cigar. He can even voice your liners in Spanish if needed…….MUY SUAVE!!!!
Country radio has been waiting for a guy like Mike Macho for quite some time. NTS and Rock formats too. Check him out stat!
For rates and availability in your market, please contact hoss@hossmgmt.com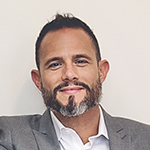 Click to listen to voice samples: