"In the time of chimpanzee's he was a monkey"…..Wait…….cut it out Hoss!
But seriously, Neal Martin IS the Beck of Branding, and depending on who you ask, he's a big fat loser. No, winner, yes, winner. Winning!
Neal Martin is not just a voice, he is brand unto himself. He's smart, creative, funny and stupid, in the very best way possible. He's DOPE! 🌿. Medical grade.
Get crazy with the Cheez Whiz!
For rates and availability in your market, please contact hoss@hossmgmt.com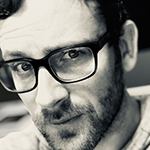 Click to listen to voice samples: