The Notorious PG-D from NYC may very well be your next MVP! (Mic drop)
Paul Greene-Dennis carries the torch of so many beloved artists; Barry White, Christopher Wallace, Michael Clarke Duncan all come to mind. With a voice deeper than any wishing well, Paul Greene-Dennis' soul shaking sexiness will keep your audience in line and on their toes.
If your Urban, Rhythmic or NTS station needs a little lovin', Paul Greene-Dennis can butter that muffin!!! Good lord, who are we!!!!??
For rates and availability in your market, please contact hoss@hossmgmt.com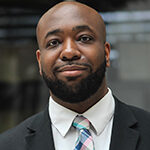 Click to listen to voice samples: