Richard Correll…….ADD, ADHD, PTSD…….STD? We're not quite sure what disorder Richard's got but we are sure glad he has it. 😜
When a talent can turn his personality disorder into a highly successful career you know you are working with someone very, very special. Few are as gifted and many try their hardest to emulate him. Richard Correll has made his milllions thinking outside the box. Correll brings a magical, Disney-esque skill set to branding that is truly original and wholly awesome.
Classic Hits, Classic Rock, N-T-S and more, Richard Correll's madness will make your station magnificent!
For rates and availability in your market, please contact hoss@hossmgmt.com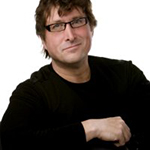 Click to listen to voice samples: