If Steve Henderson's voice were a sports car, it would be the 1975 Porsche 930 Turbo, aka The Widow Maker!
A beacon of hope in a dark age of voiceover, Steve's voice commands attention; it takes no prisoners, it's fast and furious, yet it never goes off the track. At least not yet.
Should you be looking for top notch performance with a pit crew to match, Steve Henderson Racing will be the team to bet on. Steve Henderson = 🏁! Rock, CHR, Hot AC, N-T-S programmers, you'll all be winners. Big time!
For rates and availability in your market, please contact hoss@hossmgmt.com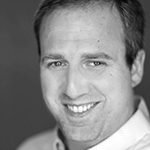 Click to listen to voice samples: