Tom "Top-Gun" Glynn is the only voice talent (we know of, or care about) to have ever had a full length, front page feature written about him in The Boston Globe……thank goodness it was about his extensive voice-over business and not his lengthy rap sheet. ?
Known locally as "The Voice", Tom's cool, conversational, relatable delivery has earned him nationwide recognition and a comfortable lifestyle. "Regardless of all I've achieved, I'm still a radio guy at heart", says Glynn. "That's why voice imaging/branding is such a passion of mine."
If you are in the business of speaking to your audience, not at them, music driven, or news-talk-sports, Tom Glynn should be on your radar screen.
For rates and availability in your market, please contact hoss@hossmgmt.com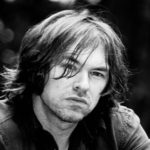 Click to listen to voice samples: