Chris "Batshit-Crazy" Batstone grew up on an island in the middle of the North Atlantic Ocean and to keep warm started producing radio imaging early in his life: where he was raised getting paid in firewood was a thing, apparently ???!
ALike most creatives, Chris eventually turned the mic on himself and he has never looked back since.
Batstone's youthful voice and natural gravitas fits with most formats and his production chops will instantly freshen up any station's brand. He's a huge fan of his family, terrestrial radio and the Montreal Canadiens. OLE!!!! Good guy, great voice.
For rates and availability in your market, please contact hoss@hossmgmt.com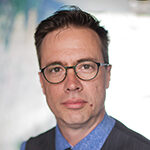 Click to listen to voice samples: