"Religion is for people who are afraid of going to hell. Spirituality is for people who have already been there".
Matt Healy, Robert Downey Jr……..Austin Keyes…..all talented in their own right….they've all dated super-models, driven fancy cars and lived the high life…….and they should all be……dead.
Austin "AK 47" Keyes, known to many as the Nikki Sixx of voiceover, was naughty AF. Thankfully those days are in his rearview and he spends 100% of his creative energy and talent building a station branding empire that has become the envy of v/o talent worldwide.
Whatever the format, Austin Keyes is that destination branding voiceover talent that programmers want.
If you're going through radio hell, just keep going……but know that adding Austin Keyes as your voice will get you to places you want to go.
For rates and availability in your market, please contact hoss@hossmgmt.com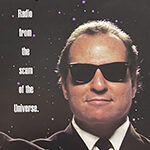 Click to listen to voice samples: