Bruce Willis…..Tom Cruise……John Travolta……..Greg O'Brien. These famous actors all have something very special in common. An Oscar? Nope. Juilliard? Nice guess, but no! They all hail from the great State of………New Jersey! ?
Unlike his fellow thespians, Greg O'Brien now makes his home in Houston, Texas and has made a name for himself as one of the most sought after concert voice talents working in the business today. Note to self……if you want to see anyone in concert gratis, Greg O'Brien has to be your first call.
Thankfully, Greg O'Brien also brings his God given gifts to our world of station branding. If your Rock, Country or NTS stick needs more oomph, Greg O'Brien has the gravitas to make is so (insert pic of Capt. Jean-Luc Picard, not from Jersey, sadly).
Greg O'Brien……..Jersey strong baby!
For rates and availability in your market, please contact hoss@hossmgmt.com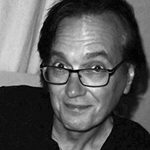 Click to listen to voice samples: