LA based, Los Angeles born and bred, Trisha Lynn's rags to riches story is one for the ages. No silver spoon here ladies and gentlemen: hard work, tenacity and buckets of talent…… a deadly combination when given the right opportunities.
Trisha Lynn's voice lives where Doja Cat's music thrives. Sexy, sultry, warm and inviting, it is ALWAYS a party when Trisha's vibe is in the house.
No format is off limits with Trisha Lynn. If your CHR, Hot AC, AC or Sports station needs a little umph, Trisha Lynn IS your Boss Bitch!
For rates and availability in your market, please contact hoss@hossmgmt.com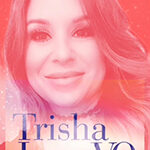 Click to listen to voice sample: