Hoss Management Group's love for Metal-Heads comes full circle with the addition of Dan "Gravelthroat" Wright to our roster.
After a decade plus as the frontman for a Pantera cover band, Dan Wright walked away from Metal to focus full time on his successful voiceover career. THE voice of Ace Hardware, Dan's pipes are scorched earth; texture like your read about, near demonic!
Dan Wright's skill sets are perfect for any station in the Rock realm or in need of a Modern Rock vibe. Check it!
For rates and availability in your market, please contact hoss@hossmgmt.com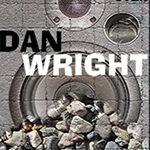 Click to listen to voice samples: