What makes Xavier different ? Xavier brings the HEAT….the authentic hype….the swagger!
True urban grit from someone who was raised in the ghetto and has lived to tell about it. Born in Bed Stuy Brooklyn, raised during the height of the crack epidemic and early Hop Hip culture, Xavier was at a crossroads;  become a statistic or create art from a troubled past. He chose the latter and the world is a better place for it. .
Spoken Word Artist, The Voice Of and featured on "I Live For That Energy" a hit song by world famous DJ Armin Van Buuren solidifies Xavier as THE voice of the millennial generation. His POV can be identified as a cut above with immediate identification for a demographic that has been hard to reach yet highly lucrative for advertisers.
The sound is magical……the sound is soulful…….the sound is Xavier. Go get some!
For rates and availability in your market, please contact hoss@hossmgmt.com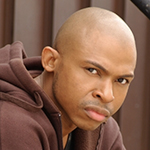 Click to listen to voice samples: