Troy Holden, the original BCVOC!  "Say what", you ask!?!!!
BCVOC = Blue Collar Voice of Choice. That's right. Diggin' ditches, fixin' cars, kissin' cousins and pulling' pork…we are Deep South loving folk here at HMG and we loves us some Troy Holden.
Go 'Bama, go A&M, go Bulldogs! We are country proud, no matter what Maren Morris says! Country don't quit nothin'!
If your Country, Classic Hits, Classic Rock or Sports stick needs an authentic American standard and gritty growler check out the OG BCVOC, Troy Holden.
For rates and availability in your market, please contact hoss@hossmgmt.com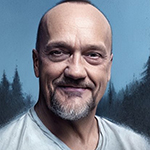 Click to listen to voice samples: