**Opening music ~ Beastie Boys
***Song ~ Paul Revere
Now here's a little story I've got to tell
About three bad brothers you know so well
It started way back in history
With Adrock, MCA and me Chuck D!
Just like the Beastie Boys, Chuck Davis is full-on American original. Straight talking…..straightforward….straight shooting. Chuck D is the epitome of a destination voiceover talent. He has the "it" factor every voice guy wants….and he owns it. Big time! ?
If your N-T-S, Classic Hits or Classic Rock signal needs a daily dose of legitimacy, check out Chuck Davis stat. He'll steal your heart, and then he'll steal the competition's listeners.
For rates and availability in your market, please contact hoss@hossmgmt.com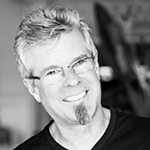 Click to listen to voice samples: