Mike McKay is the Jon Hamm of station branding; good guy, bad guy, cop or criminal, McKay has branded more formats than Corley, Eubanks and Willyard…..combined! Oh, and he's better looking than Hamm! Check it!
Currently voicing some of the nation's biggest Adult Hits sticks, McKay is also deep into Country, Classic Hits, CHR, Hot AC and Classic Rock. Maybe one other guy in branding voiceover can claim such breadth of business……and that guy is a total d**che! McKay is one of the good guys: great to work with, built to serve, no drama, no…..sick days.
If your station needs a heritage branding voice who can carry the weight of your programming and then some, get Mike McKay on the case!
For rates and availability in your market, please contact hoss@hossmgmt.com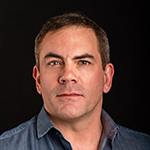 Click to listen to voice samples: