Matt K Baker (USMC LCPL, honorably discharged) is one Star-Spangled awesome guy. A man for whom honor, duty and service aren't just words but a blueprint for living. He's the best of men. Testing 1 2 3.
We don't see many veterans in our line of work but when we do we roll out the red carpet. The man also happens to be 6ft 5, weighs about 280, could crush all of us with one hand tied behind his back…..he's a monster AND he's got the voice to back it up. You meet Matt K Baker in a dark alley, you better not be hanging with any ISIS folk because you are all minced-meat.
July 25 is National Hire A Veteran Day, and every other day thereafter is too. Matt K Baker's voice will give your rock station the twenty-one gun salute it deserves each and every day. Locked and loaded baby!
For rates and availability in your market, please contact hoss@hossmgmt.com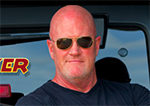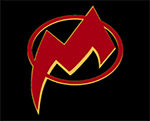 Click to listen to voice samples: