Mary Anne Ivison (we call her Mai-Tai) is a trusted media professional with over 12 years of experience in radio, television, voiceover and live-hosting. VOMIT! 🤮 No Hoss Management Group client is so clean cut and proper, yet here we are, mixing it up……oh how the mighty have fallen!
Her truth……..Mary Anne's core values are firmly planted in empathy and compassion and she believes that human connection is vital to our collective happiness and success.
DOUBLE VOMIT! 🤮🤮
Our truth…….Mary Anne's voice will be printing its own money in a decade and her face will appear on it……she's just that talented. You heard it here first people. Listen and learn.
If your CHR, Hot AC, Country or Rock stick needs the next female branding v/o superstar, take a number…..the line is already long.
For rates and availability in your market, please contact hoss@hossmgmt.com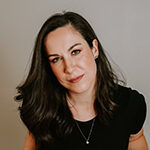 Click to listen to voice sample: