Pat Garrett's voice can't be beat. With close to 200 affiliates worldwide Mr. Garrett has earned the coveted title: King of Branding. 🤴
Pat Garrett doesn't sleep. He works, ALL……THE……TIME. While you are tucked in bed under your cozy comforter, Pat Garrett's voice is doing push ups…..in YOUR studio! You think Trump is building a wall to keep America safe from illegal immigration…..you're so wrong! It's being built to keep Pat Garrett from escaping. Even George Clooney turned down the role of playing Pat Garrett in a voiceover movie because he said he wasn't cool enough.
Whatever format, on any day of the week, month or year, rain or shine, Pat Garrett has the chops to make it work and make it WIN. Top 40, Rhythmic CHR, Urban, Urban AC, Rock, Hot AC, N-T-S, Country…..Pat Garrett has your number…….and it's number ONE! First place, top of the heap, THE gold standard in voiceover 20+ years in a row.
Mr Garrett stands alone in our game and he is magnificent! His wife, now she may argue with us on that statement, but only her.
For rates and availability in your market, please contact hoss@hossmgmt.com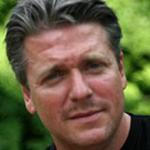 Click to listen to voice samples: